Yesterday we had our first match against FC Sporting ZH, a new team with some familiar faces from the past. The result is not good (1-8, 0-5 at halftime), but there were definitely some positive signs:
Adam scored on his debut game
Nobody got injured
We have found a great goalkeeper
There were some parts of the game (especially in the second half) when our game was looking really good
We started with a 3-5-2 formation, but then we switched to 4-4-1-1. Beside the people mentioned below (starting line-up), Krzysztof, Mateusz, and Branislav were used as substitutes.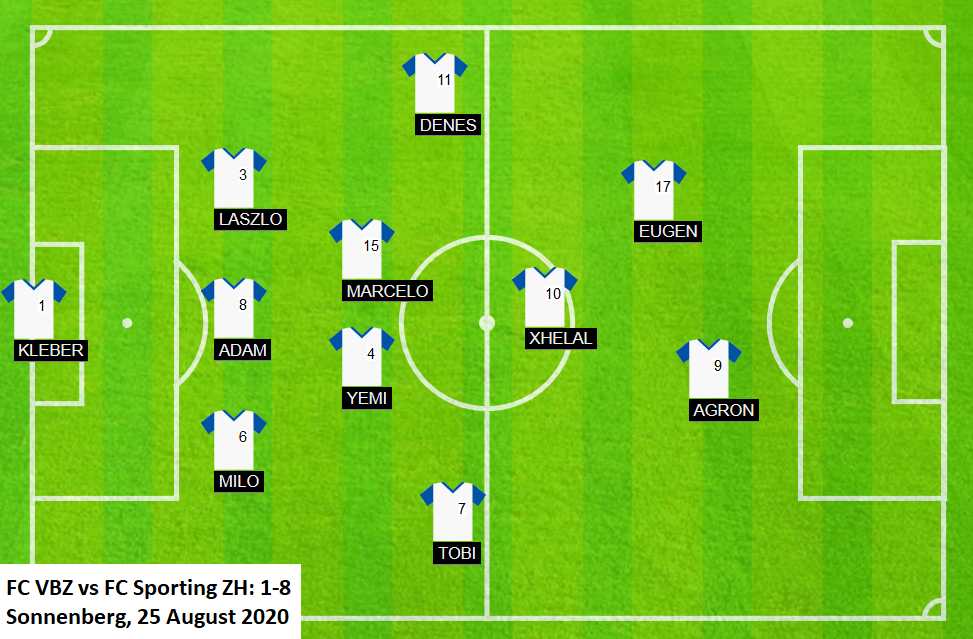 Official result: FC VBZ – FC Sporting ZH 1-8 (0-5)